Shipping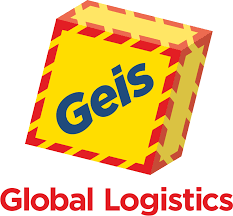 ---------------------------------------------------------------
The delivery


Deliveries are made in cooperation with the logistics company GEIS Sp. z o.o.
Delivery time is 2-3 working days afer receive payment.
The status of the shipment can be checked by entering the shipment number in the status browser on the website http://www.geis.pl
The shipment number is entered after sending the parcel and it is placed in the description of the delivery status on the website www.sklep.panegara.pl
We make every effort to efficiently handle the orders of our store, but we are sorry - unfortunately we have no possibility of guarantee time / hour for delivery of the parcel to the address choosed in the order, but always is a possibility to give a more detailed information about delivery time in the GEIS Call Center at:

+48 22 212 28 00 (Mon. - Fri. 8.00 - 18.00), including the possibility of talking to the Courier prividing the delivery.

We invite you to contact GEIS directly. Thank you!
The cost of a consignment of no more than
30 kg is PLN 15.99 gross.
Consignments weighting more than 30 kg and less than
60 kg are priced at  2 x PLN 15.99.
If you are interested in buying more products, please contact us directly by e-mail  – our Customer Service will propose an individual, cost-effective delivery manner.
Consignments are sent o
n working days from Monday to Friday, (apart from statutory days off).
A delivery is made within the maximum of 24 h after receipt of the payment on our account.
The client should examine the delivered consignment in the presence of the employee of K-EX. In the event of discovering a defect or fault in the consignment, the Client has the right to demand that a record be made by the employee of K-EX.
If the Client is absent at the address provided in the order form as the delivery address, the employee of  K-EX will leave a delivery notice or make an attempt to contact the Client by phone to determine the date when the Client will be present.
Wif the consignment is returned to the Online Shop by K-EX, we will contact you by e-mail or by phone, to agree on the next date and cost of the Delivery.
If the Client does not receive the consignment with the ordered commodities within 14 days from the date of placing an order (which may mean that the delivery was lost by the courrier), please contact us immediately at the address: sklep@panegara.com